My girls spend their weekends at their dads during which time I receive updates regarding activities and the emotions evoked during happenings via phone calls, text messages, emails, or direct messages on Facebook. I never know exactly how the information is going to be delivered. I have learned to employ my intelligent phone to be certain I do not miss an update. Missing updates result in phone conversations that resemble this:
Daughter: "Mom, I am calling because you have not responded to my email. Did you see my Facebook status? I sent you the link in a text message. And why haven't you checked your voice mail? I explained the email which tells you about my Facebook update in it."
Me: "What?"
The aforementioned comes from my older daughter, Sophia, who is 13. My 11 year old, Antonia, sometimes sends me text messages but typically calls at night right before she goes to bed to say goodnight. Details about her day are brief, but I listen carefully for subtle changes in her voice that indicate how she is feeling. I often wish she would text, call, or email more, but she is a different type of communicator than her sister. It is interesting to compare Sophia's multimedia narratives to the minimal reflections provided by Antonia. When put together, I can get a pretty good idea of what has been going on during their time with their dad, step-mom and step-sister.
Antonia and her step-sister spend a significant amount of time playing school with their Build-A-Bears. They transform their dad's living room into a very detailed classroom. They hang posters, set up work spaces, and line up their bears with name tags. One of these school sessions can last an entire day. It's serious business and serious fun.
The Build-A-Bears are also serious business. Antonia and her step-sister each have one special bear that is treated like a child of their own. They go shopping for their child-bears' wardrobes and change their clothes according to the day's plans. During the week, when Antonia and her step-sister are apart, they update each other on their bears' activities.
Two weekends ago, while the girls were at their dad's house, communication from Sophia was normal. On Saturday, I knew they went out to dinner and had a treat at home—cookie cake. I knew that, as usual, Antonia and her step-sister spent time playing school with their bears. Antonia sounded great during our brief nightly talk on the phone so I didn't press for details surrounding her day. But Sophia sounded annoyed. I chalked up her irritation to stress and tiredness (the girl will not stop, even during the weekends).
On Sunday morning, Sophia called and illuminated the cause of her annoyance. I asked her how dinner was, and she replied, "Mom. We went out to dinner to celebrate the BEARS' BIRTHDAYS and the cookie cake was for their party at home. Dad even bought them each a $10 gift card to get a new outfit, AND they picked out a G-rated movie for them to watch. MOM. Can you believe it?"
Upon my girls' arrival to my house later that afternoon, I welcomed them enthusiastically and said, "Hey. How was the birthday celebration? It sounds like it was a good time!"
Their dad confirmed that it was indeed a fabulous celebration whereupon Antonia looked down at the floor from embarrassment and Sophia plopped her entire body down to the couch accompanied with a giant sigh of disdain.
I ignored the drama on the couch, took Antonia's chin in my hand, lifted her face to mine and said, "You know, I had a doll I played with until I left home for college. I kept her and her little suitcase of clothes under my bed so that my older sister wouldn't make fun of me. I changed her clothes and combed her hair every day."
She smiled.
I asked Sophia if she thought her behavior was appropriate. She rose from the couch and apologized to her sister. Their dad went home, we unpacked bags, and the week went on without the bears' birthdays being mentioned.
On Saturday of last weekend my phone was buzzing, alerting me to incoming text messages. I assumed it was Sophia with updates. To my surprise, the messages were from Antonia. But there were no words. Only photos:
I was thrilled to hear from her. Although her messages contained no words, I understood. To me, the photos of her "school" said, "Thank you for accepting me for who I am."
Then the phone rang. It was Sophia. . .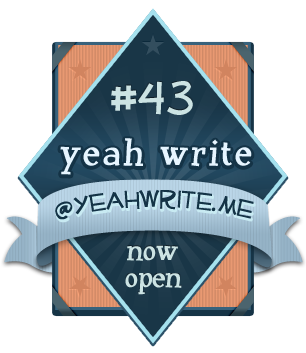 photo credit:
William Hook
via
photopin
cc