My little one
danced around the living room in her dress-up attire, freely feeling the music, and allowing it to move her into a frenzy of expression. She sang along to the track, hitting the pitch of each note, allowing the world to hear her voice. After months of this, I took action and enrolled her in music lessons. I contemplated dance lessons with careful scrutiny because as a former dancer, I knew the demise of self-esteem that is brought on by staring in the mirror for 8 hours a day. Yet, I found a top notch dance studio, and enrolled her in a creative dance class.
She loved it. But then came November and pending auditions for the Nutcracker. I overheard parents talking about the potential for their four year old daughters being cast as mice or soldiers and their disdain for the chosen Mouse King from last year's production. At that moment, I decided she would not be in the environment of the performing arts.
In lieu of dance, over the years, there were piano lessons, voice lessons, and guitar lessons--not anything serious and performances were for "fun". And there were stories I told, per her request, about my experiences as a dancer in the theater. One summer, she begged to do an acting camp. For the culminating production, she landed the role of the Queen of Hearts in
Alice in Wonderland
.
I thought it was a strange casting choice. She was short and sweet and I could not envision her becoming a lunatic royal who enjoyed ordering those who crossed her to be beheaded. But when I first heard her shout, "Off with their heads!" I knew. She was a natural performer.
Most parents would have been thrilled with the discovery of their child's talent. And I was. But I was also terrified. I was transported back to a time when I would cry hidden away in bathrooms, hearing others talk terribly about me if I got a role they wanted. The pressure to do it better, be better, look better. The uncertainty of knowing whether or not the director would like me enough to cast me in a role.

I could not let my fear keep her from exploring her interest and developing her craft.
Last year she was excited to audition for what was, in her eyes, her first legitimate production--the middle school fall play. She didn't get cast and there was a flood of tears.
I said, "I am proud of you for having the courage to do the audition. Focus on what you learned." And I encouraged her to join the crew.
In the winter, she auditioned for the middle school musical. I was so nervous for her. She had some voice training, but not anything that would prepare her for the stress and expectations of an audition. She landed a spot in the chorus, performed well and had a great time.

It was, however, difficult for her to deal with the intense emotions felt the morning after the final performance. I knew from experience that the end of a show's run felt like the death of a friend--intense grief. I honored her feelings, comforted her, and tried to distract her with a walk and baking cookies. The exercise and sweet treats alleviated some of her sadness and life soon returned to normal.

I sighed with relief. No more performing until next year.


Next year arrived and she auditioned for the fall play. She was cast in a supporting role and performed well. It was wonderful to see her understand that she was, over time, improving.

She accepted that learning a craft takes time and involves growth. She embraced her process. And the grief brought on by the close of the show did not last long. Auditions for the winter musical, Once Upon a Mattress, were in one day.
From the crew, to the chorus, to a supporting role. Next?

When the cast list was posted online the night after call-backs, she screamed from her room, "I GOT THE LEAD!"
I was so confused. I ran in and said, "I thought you auditioned to be Winnifred."
She said, "I did. Winnifred is the LEAD!"
I was stunned, proud, excited, relieved, thrilled, and scared.

I had questions. Would she turn into a diva? Could she pull this off? How much support could I give before I turned into a stage mother?

She worked very hard. Rehearsals went late into the night and she kept up with her academic responsibilities. She was humble and a cast member, not a diva. She worked diligently on her vocal techniques and responded to acting direction well.

She was deep down to the bone beautiful during the entire rehearsal process.
Last night,
Once Upon A Mattress
opened. I was blown away by her performance.
She was funny. I know this because I heard others laughing. Her vocal performances were stellar. I know this because of the intensity of others clapping. She not only was believable as Princess Winnifred the Woebegone, she
was
Winnifred the Woebegone. I know this from the others around me who stood up onto their feet when she ran out from the wings for her curtain call.
As I write this, I struggle to find the words to appropriately express my wonderment and my fear. I do not even understand the depths of what I am feeling.
What I do know is that there are three more performances. I will do as I always do: make sure she gets a good meal before the performance, help her with her hair and make-up, and remind her of the importance of warming her voice up properly.
I will keep in mind that my struggles and fears are not hers.
And I will also make sure I continue to say these two things as she jumps out of the car before running into the school for the cast's call time:
"Have a great time. I love you."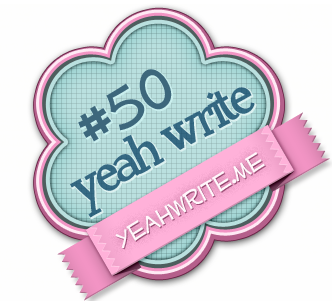 Sophia's February performance run in
Once Upon a Mattress
was a phenomenal experience. She is now enrolled in private voice lessons and taking it very seriously. She has helped the grade school theater students as a crew member during their play and has been asked to be a small part of the high school spring musical playing a child in
Beauty and the Beast
. I couldn't be more excited and proud of her. And I couldn't be more grateful to have such a wonderful community of bloggers to share this with--thank you yeah writers!
photo credit:
slimmer_jimmer
via
photopin
cc