Last month when reading my favorite online news source,
Good
, I came across an article about the new site,
Cowbird.
I loved what I read and checked it out.
Cowbird
is not a bird watching site or even dedicated to anything related to cows, birds, or to nature. Well, let me correct myself.
Cowbird
is dedicated to human nature. By nature, we have a need to connect through stories.
Cowbird
honors this need and does it well.
Cowbird's full title is
Cowbird, a Witness to Life
. It proclaims to be ". . . focused on a deeper, longer-lasting, more personal kind of storytelling than you're likely to find anywhere else on the Web." I agree.
At
Cowbird
, you'll find a way to link stories of the same subject with other stories by different users. These are called
sagas
. For example, anyone, from anywhere in the world, can list their story with others who experienced Occupy Wall Street.
Another feature is users can easily add a sound recording to their stories, which gives stories a voice--literally. As I explored the site, I found this added feature to be wonderfully moving. You can also dedicate stories to other Cowbird users, which makes stories more meaningful.
I created my first
story
this morning. The subject of my story is someone I know pretty well--my older daughter, Sophia. I invite you to click the link below and read and hear an excerpt:
The name "Sophia" is of Greek origin and means "Wisdom".
. .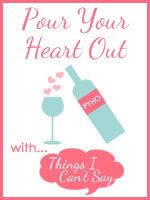 Linking up with Mama Kat: Create an "instructional" post where you show readers how to do something cool or useful or yummy.